Infinite Sound is providing professional training in Sound Healing as well as sound baths, healing voice classes, laughter yoga and yoga classes. 
Beside this we are also offering individual sound healing and shamanic energy healing treatments.
Sound Healing practitioner, Yoga and Meditation teacher, Shamanic energy healing practitioner, Artist, Laughter Yoga leader.
Simone feels moved to allow sound work to touch all areas of her life, and supports others on their own paths in doing so as well.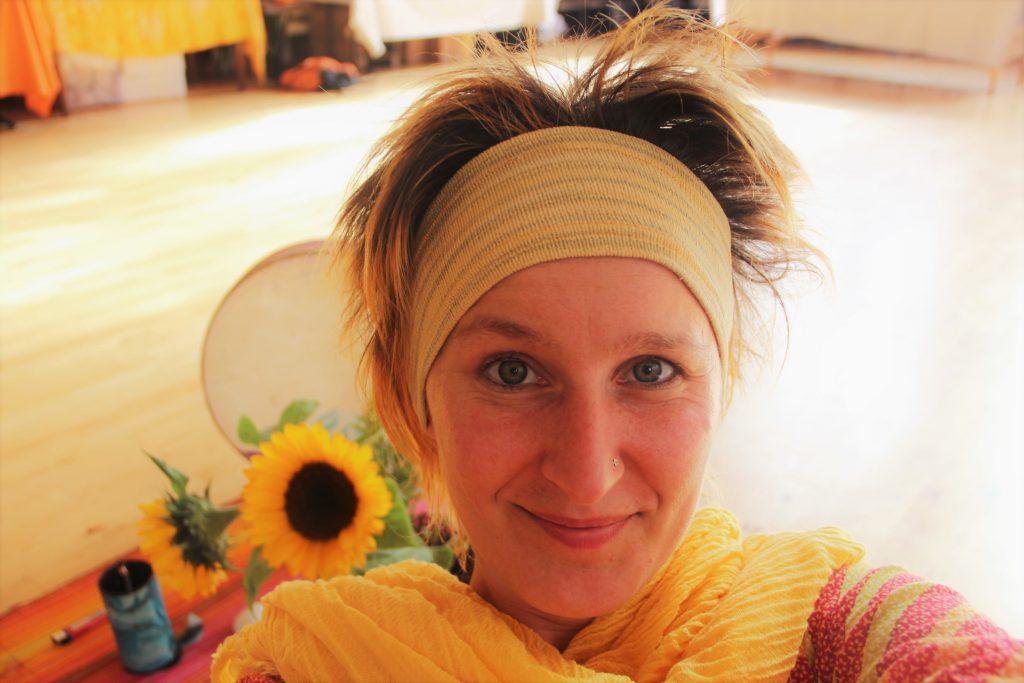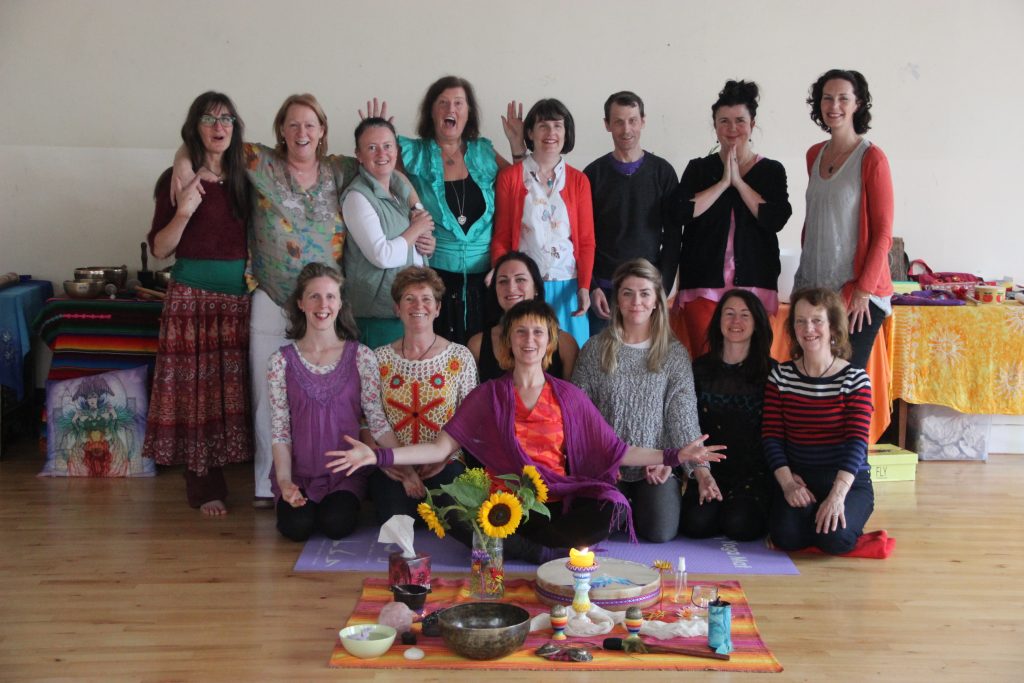 Deeply inspired by sound work, she integrates the sounds of her instruments and voice in her own creative way into other fields she is passionate about, such as yoga, meditation, laughter yoga and runes yoga ('Movement and sound with Runes'). Even her art and her dancing have been touched creatively by sound work.
Over the years, her sound work has become an integral part of nutrition retreats, inspiring women's workshops and holistic festivals. In addition, Simone weaves sound work into the yoga and meditation retreats that she runs in Ireland, Croatia and Austria. Simone teaches Sound Healing courses for the Sound Healing Academy in Ireland.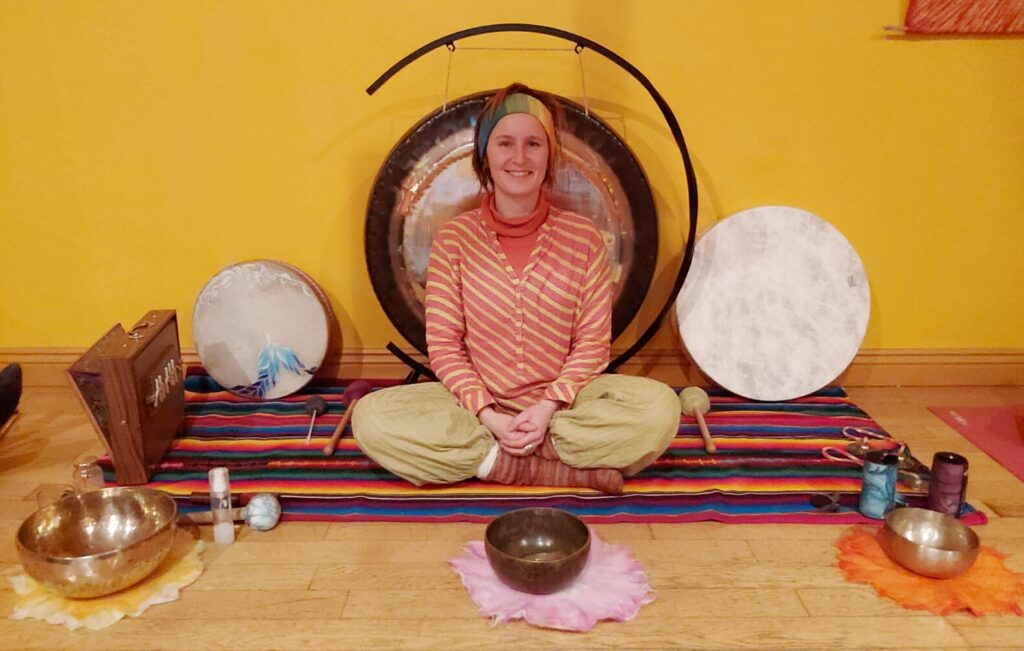 Simone had her first profound sound experience at the age of 12 without really being aware of the healing power of sound at all. After an argument with her mother and feeling very angry, she hid in the attic of the house. There, she found an old lamp with metal spiral strings on it. She started playing the strings and was carried away by the mystical sounds.
After playing for 15 minutes she had completely calmed down, felt relaxed and happy again. In this moment, she promised herself that when she grew up, she would share her magical sound secrets with the world.
Simone originally is from Austria and moved to Dublin, Ireland in 2008. Over the years, she has completed a number of Yoga and Meditation Teacher qualifications in Austria, Germany and Ireland.
In 2013, she began developing and offering sound meditation workshops. Her joy pulled her into deeper levels of research on Tibetan singing bowls, tuning forks, and other sound healing methods.
Over the years, she composed and defined her sound meditation practices. She leads flourishing sound healing workshops as well as sound baths in and around Dublin on a monthly basis. Every sound bath is a unique experience: they are inspired by different qualities such as the elements, mantra chants, loving kindness and much more.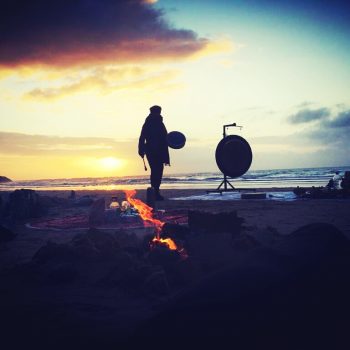 Trainings and Experiences
Certified Sound Therapist (working 1-2-1 with Clients and with Groups)
Certified in Shamanic Medicine Energy Therapy
Certified in Leading singing and chanting circles
Certified Hatha Yoga instructor, and over 15 years of practice in both Austria and Ireland
Certified Meditation instructor
Master's Degree in Art History
Sound Meditation Training in Germany
Laughter Yoga Leader since 2010
Artist
Reiki 1