A sound bath is a guided meditation, accompanied by an immersion in beautiful sounds and vibrations that heal your body, mind and spirit.
Simone weaves the sound of singing bowls, gongs, drum, chimes and other wonderful instruments, including her pure voice, throughout her healing sound baths.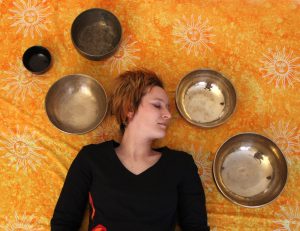 Whether you choose to add just a sound bath, or include other modalities like breathwork, laughter yoga or yoga, it will be a wonderful addition to your event.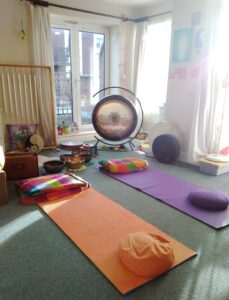 Sound Baths can be tailored to your specific needs/ events such as:
    • Birthday celebration
    • Hen Parties    
    • Corporate Events
    • Wellness/ Yoga Retreats
    • Special events with friends or family
    • festivals or large events